With the provoking sub-title "A musical sacrilege", this CD invites us on a journey through the classical world in jazz fashion.
With Bach, Bizet, Chopin, Debussy, Delibes, Grieg, Liszt and others, Beethoven sees one of his works mutilated though piano rhythms, clarinet and drums. It is the Pathetique Sonata which has been chosen, adapted by Jimmie Lunceford in 1940.
Another sound for well known works.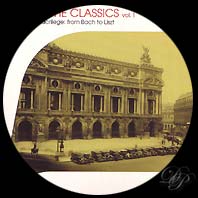 Saga - 2003