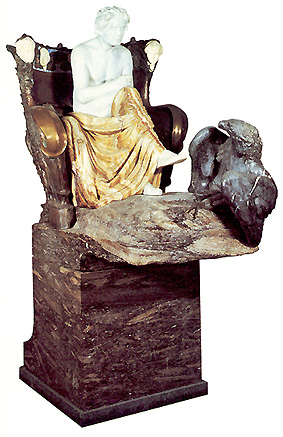 Beethoven, by Max Klinger
Beethoven deep in thought, seated naked amongst angels with an eagle at his feet: this is the image created by the artist Max Klinger.
Max Klinger was born at Leipzig in 1857.
He worked on this sculpture of Beethoven for more than fifteen years.
He created first of all, models in plastic (one of which is on exposition at the Beethovenhaus).
Then he researched his materials...marble, alabaster, amber, bronze, ivory...