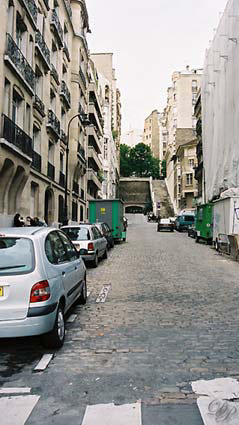 Rue Beethoven,view from below
The Rue Beethoven was given this name on August 24th 1864.
Seemingly it was afore-named "rue de la Montagne".
At this time Beethoven Street was at least twice as long. The north end bent round as far as rue Raynouard.
But the opening of Boulevard Delessert, decided in 1876, reduced the rue Beethoven to the small road we know today. Shame...

View from the rue Beethoven