Napoléon III decided to construct a new opera in 1860. Charles Garnier was just 35 and still unknown but won the commission in 1861, against 170 other candidates.
Charles Garnier designed the opera and also all the ornamentation. On the face are four sculptures: dance, instramental music, lyrical drama and harmony. Also the busts which honour the great musicians: Beethoven, Mozart, Halévy, Rossini and Mayerbeer.
The inauguration was held in 1875.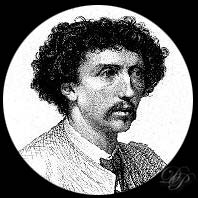 Charles Garnier, architect...