Annie is a Beethoven's admirer. Raed what she writes about the composer and his music:
"Other than my husband's love, the music of Ludwig van Beethoven is the finest thing I've ever found on the planet (and more generally available). A lot of other people have strong feelings about this music too, and a lot has been written about it, and a lot has been played, and everyone refers to it in their own way.
If it drives you crazy that a string quartet of his you like is called Opus 132 by some writers or CDs, the A minor quartet by others, and quartet #15 by still others, this database is for you! Want to find a lesser known work? Or to see if it's true what they say about Beethoven and C minor?..."
Than have a look to Annie's website: http://www.lvbdb.com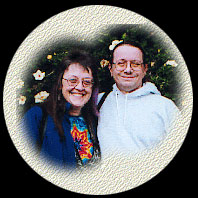 Annie Moss More and her husband