The twin Voyager probes were sent into space on August 20th 1977 and September 5th 1977. Their main objectives were to study the atmosphere of the planets, their physical structure, to detect magnetic fields, and to locate the rings and satellites.
Then, the Voyager probes were lost in space with, on board, a message for other civilisations. This message was recorded on a copper disc, recovered in gold. It contained 115 images, 35 sounds, numerous messages in 55 languagess and 27 musical extracts from Earth.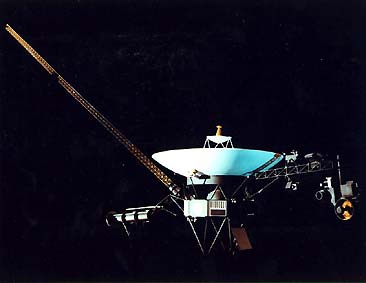 Voyager,
the manmade object the furthest from Earth...